ZERO WASTE MUNICIPAL PROGRAMS
FOR YOUR MUNICIPALITIES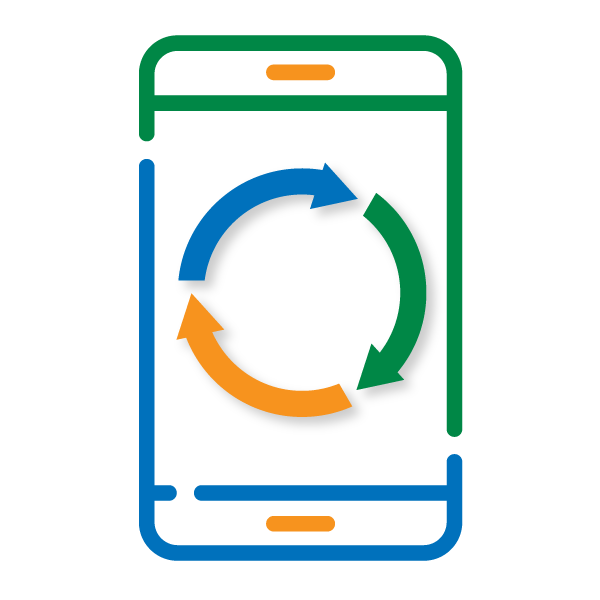 One-Stop Website & Phone App
What are the benefits to residents?
Find street-address specific garbage collection schedules in downloadable & printable format.
Get accurate instructions about how to donate, recycle or dispose common household items. If you don't see any item, suggest it and we will update our database.
Get information in different languages – English, Spanish, Chinese, French, Punjabi or Korean.
Easily report-a-problem or ask a recycling question.
What are the benefits to municipal staff? 
Reduce resident's confusion and save staff time on handling waste and recycling related calls that can be easily self-resolved using a modern and easy-to-use platform
Save annual cost of designing, printing and distributing recycling flyers and garbage collection calendars
Make updates or changes to the collection calendars at any time, send emergency notifications about missed pick-ups and weather related service alerts
Get sophisticated metrics about how residents are interacting with this platform. Perform strategic improvements to develop new recycling options based on these insightful metrics.
Can we include your address?
Sustainable Westchester is excited to offer this new shared service program to its member municipalities and Westchester County, making it easy to find and communicate all waste and recycling information.
11 municipalities have signed up so far.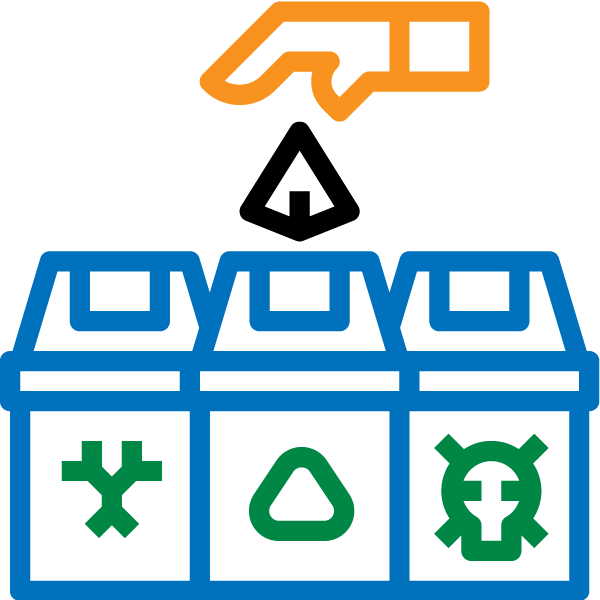 What we see now: Recycling bins in public spaces come in different sizes, shapes and colors!
What we want to see instead: All bins and especially signage for trash and recycling should be consistent across Westchester. This will eliminate confusion and thus result in correct recycling behaviors.
How will it work? Sustainable Westchester will aggregate all interests and work with respective municipal staff and Conservation Advisory Council to create a recycling bin purchase and installation strategy that works for everyone. We will use our bulk purchasing model to bring the overall cost down.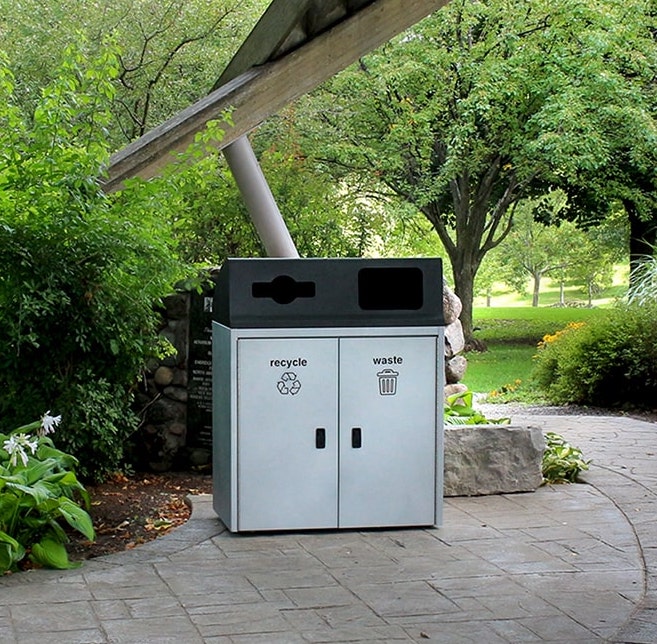 Image above courtesy of Busch Systems.
Please indicate which of the below listed public spaces are you looking to install trash and recycling bins at :
Government Buildings
Public Events
Playgrounds & Parks
Shopping complexes
Market Streets
Transit stations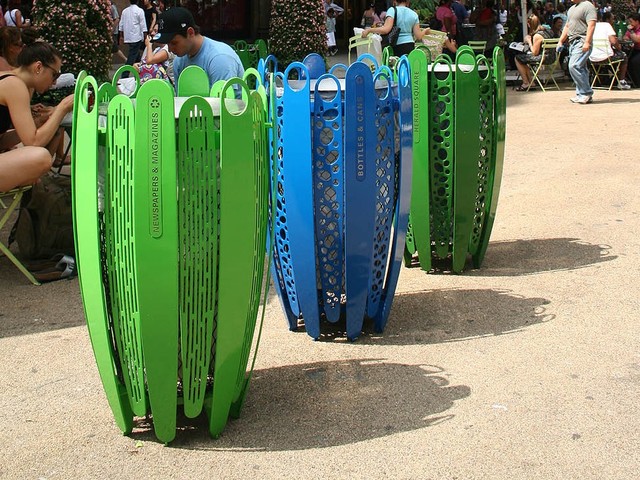 Public Space Recycling Info Request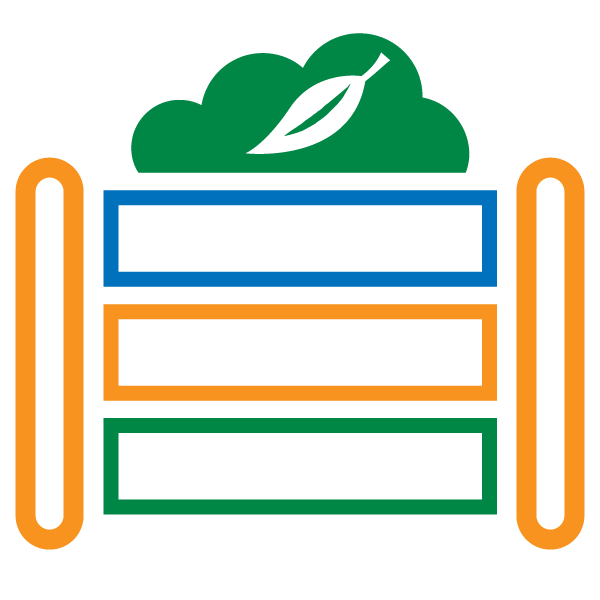 Backyard & Community Composting
Sustainable Westchester is partnering with local community gardens to add a small-scale onsite composting to their existing gardening space. This project will serve as an educational site for local residents to learn about backyard composting, sustainability, food justice and land stewardship, all at one place.
For those gardens that are currently growing fresh produce, adding an on-site composting will complete the food cycle thus making a community garden an ideal setting for this project.
The project will also add another dimension to support these community gardens through training and education.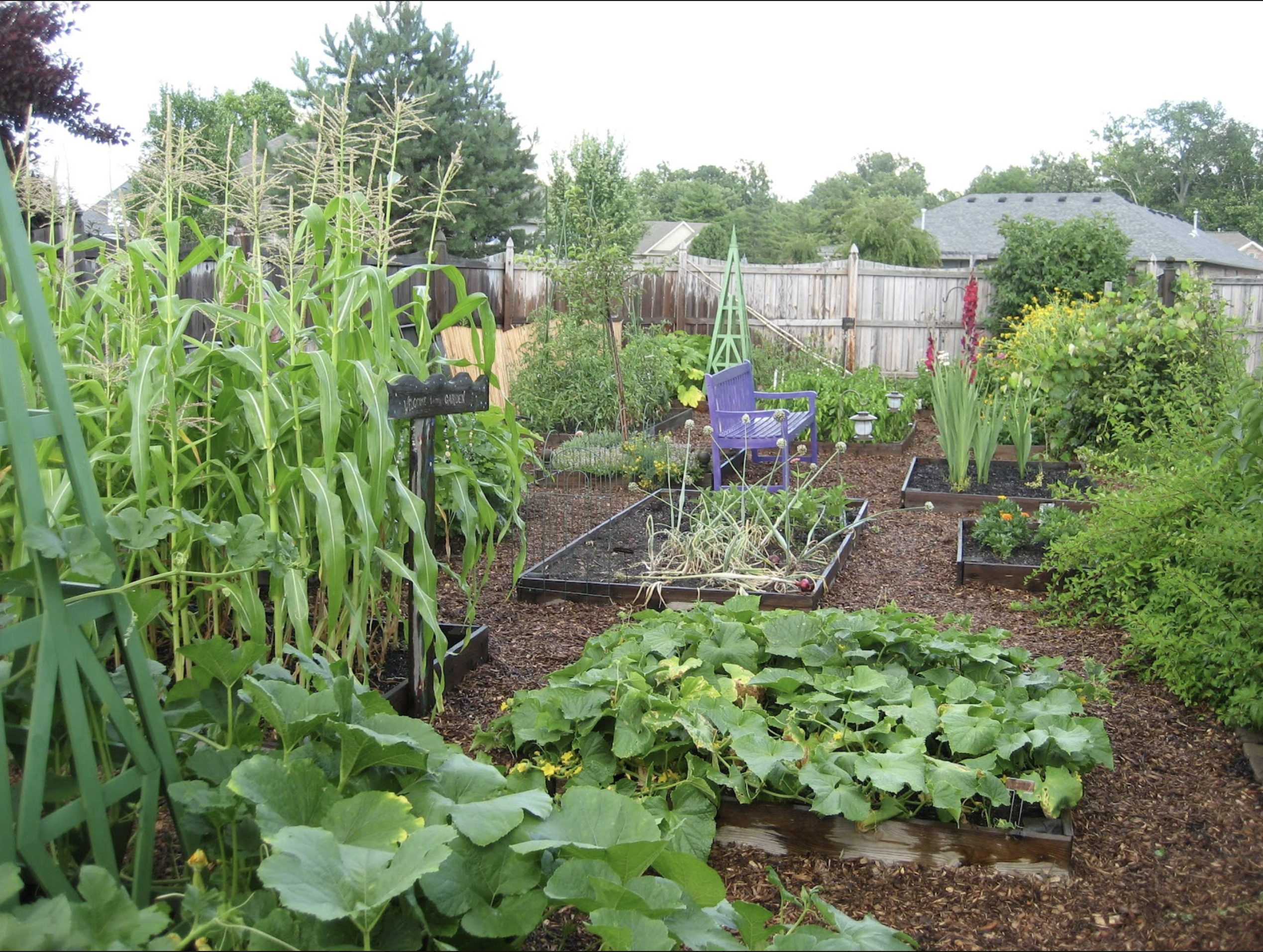 Above: A community garden, a shared space for growing food and connecting over healthy living and healthy soils.
If you want commmunity compositing in your municipality, please get in touch.
Community Composting Info Request
Furniture Sharehouse, Westchester's Furniture Bank, collects gently-used furniture from the public and distributes it free of charge directly to Westchester families in need.  Since 2007, we have provided over 68,000 items of free furniture to more than 12,500 individuals to help fill their empty apartments and begin to rebuild their lives – people moving out of homeless shelters, escaping domestic violence or recovering from personal or natural disasters.
Furniture Sharehouse helps over 460 families per year and relies on public donations of furniture to keep enough inventory on hand.  We are a low-budget operation and our biggest expense is trucking fees to collect the furniture from donors around the county, so we are always looking for ways to increase the amount of furniture that is dropped off to us at central locations in order to save expensive trucking costs, as well as to increase the convenience for donors.
Towards this end, we are actively seeking collaborations with Westchester municipalities to place a furniture collection bin in their recycling yard for residents to drop-off gently-used furniture.  We currently have Collection Bins in Larchmont and Tuckahoe, and the Village of Scarsdale will be installing one this spring. These bins have been a great success, enabling us to collect a truck's worth of furniture with one trip when the bins are full, with great cost-savings over driving around the County doing individual pick-ups. The bins are also beneficial to the municipalities because they reinforce their commitment to recycling and provide local residents with a convenient place to recycle their gently-used furniture, reducing bulk waste pick-ups.
I would be happy to talk with you about setting up a collection bin and would welcome you to visit our warehouse at the County Airport to see what we do and how we do it.  Attached are a Proposal, Donation Guidelines, and a Fact Sheet about Furniture Sharehouse.  Please contact me at 914.661.7259 or bialok@aol.com if you would like to pursue this collaboration.  Thank you.
Kate Bialo
Thanks for submitting your information. We will respond shortly.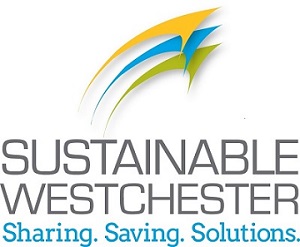 Zero Waste is a program of Sustainable Westchester